PUMP UP YOUR SEX LIFE - Take Charge of Erectile Dysfunction
Radically Improve Your Sex Life
TAKE CHARGE OF ED
Imagine Improving Erectile Dysfunction &
Enjoying Magnificent Sex
Even if:
✔️ You worry about your erections before, during and after sex.
✔️ You feel really ashamed about it.
✔️ You don't know who to ask or how to get help.
✔️ The erection pills don't help you.
✔️ You feel like you are the only one with this problem.
✔️ Your spouse is upset with you.
✔️ You're confused because you don't have ED when you masturbate.
✔️ You're afraid your spouse/partner won't want to be with you if you can't get hard.
You Don't Have to Let ED Ruin Your Intimacy
ED is Disheartening
It destroys your sex life.
It kills your confidence.
It hurts your relationship.
It would be easy to put your head in the sand and avoid sex, so kudo's to you for researching how to fix your ED.
The Pills Aren't Giving You a Good Enough Erection
It's disappointing because you wanted an easy fix.
You feel like a failure.
You worry about your erection every time you have sex.
You wonder what will happen if you never get a normal erection again.
Imagine if Sex Was Different
You could have toe-curling sex.
You could confidently initiate sex.
You felt sexually desired.
Worry was a thing of the past.
You would look forward to sex!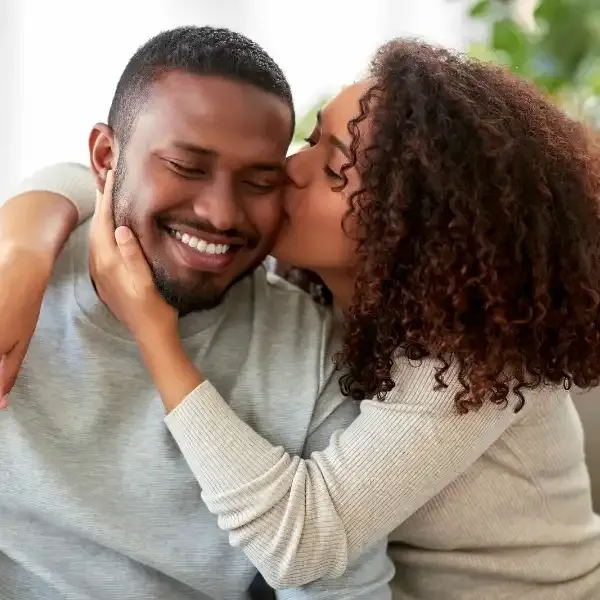 Imagine Not Worrying About Sex
You could relax.
Sex would be fun again.
You and your partner could explore new, exhilarating sex.
You wouldn't feel so much pressure.
Imagine having the most fabulous sex imaginable.
Learn how this course will help you have a great sex life despite erectile dysfunction
(you can adjust the volume of the video on the right side)
Todd
"There was a point in my marriage that I dreaded and avoided going to bed to keep from potentially failing. Not anymore. Now I approach bedtime with anticipation and excitement ready for our next adventure!"
Here's How to Take Charge of Your ED
Enroll in the Course
You can take the course in two formats. One is self-study only. The second includes live group coaching with Dr. Heather.
Learn and Grown
Learn all about ED and sexuality. Apply what you learn to your relationship and sex life.
Transform Your Intimacy
Apply what you learn to create new and wonderful ways to approach sexual intimacy and develop strategies to take charge of your ED.
The Course Guides You Through A Simple Roadmap to Success
Jeff
"The erectile dysfunction course blew me away. I feel so much better about myself and I've been able to have much better sex. "
The Course is for you if ...
✔️ You want to learn in the privacy of your own home instead of 10-15 office visits with a sex therapist.
✔️ You are motivated to transform your sex life.
✔️ The pills aren't fixing your ED.
✔️ You have a medical cause for your ED but you are still struggling.
✔️ You want to feel sexually confident and desired again.
✔️ You want to have magnificent sex with your spouse/partner.
The Course is not for you if ...
❌ You're expecting a magic solution. ED is complex, and hyping unrealistic and false expectations isn't fair to you.
❌ You expect results without putting in the effort.
❌ You are not passionate about understanding your ED or changing your mindset about sex.
❌ You don't want to strengthen your relationship.
❌ You are not willing to put in the time to follow the steps outlined in the course.
Why I Created This Course
As a Certified Sex Therapist, I've treated hundreds of people with ED.
As a middle-aged woman married to an older man, I had to deal with ED in my own relationship.
I knew what we needed to do to have great sex.
I want to use my experience to help others have great sex so I decided to create this course.
I'm so glad you are ready to get help to learn to manage ED.
You deserve to feel great about yourself and enjoy fabulous sex.
Imagine One Year from Today ...
What does your intimacy look like? Are you sexually confident? Are you showing up in your relationships the way you want to? Are you having the sex you want and experiencing pleasure and meaningful connection or are your erection troubles holding you back?
Do You Want Intimacy to be Different One Year from Today? How About 5 Weeks From Today?
YES! YES! YES!
What Those with ED Say About the Course
David
I learned so much about why I was having ED and what to do about it. My sex life really improved as a result of taking this course.
Joe
I never realized how much my worrying was keeping me from getting hard. Now, I can get and stay hard most of the time.
Paul
Heather's style made me feel comfortable and like I was pretty normal. Just feeling that acceptance reduced my ED.
What You Get in
Pump Up Your Sex Life - Take Charge of ED
The course is the equivalent of what I teach my clients in about 10-15 sex therapy sessions.
The latest content and current treatments backed by scientific research.
Private, self-paced video lessons, audio downloads, handouts and exercises.
Help for those with ED and for their partners.
A roadmap for individuals and couples to have better sex.
Stop feeling powerless about ED. Go from frustration and shame...
To sexual confidence, meaningful connection, and pleasurable sex
This master course is designed to teach you how to prevent and manage erection troubles using techniques taught by Certified Sex Therapists.
Course Outline
01: Set Yourself up for Success
Learn how to approach taking charge of your ED. Learn what ED is like for the person with it and what the experience is like for the partner. Learn how to support one another through the process of addressing ED in your relationship.
02: Facts vs. Myths About Manhood, Sex and ED
Learning to take charge of Erectile Dysfunction (ED) starts with you knowing the true facts about masculinity, sex, and ED and understanding how much of what we believe is really based on myths and media messages.
03: Erections, Your Body, and Sexual Response
Understanding what happens when you are aroused and how your body causes you to get or lose an erection is key to you learning what to do and what not to do when you want to be sexual. You will also learn how your body changes as you age.
04: What Causes ED
In this lesson, you'll learn what causes ED and you'll learn about how your masturbation techniques can impact your erections. You will also learn the latest research on the impact of pornography on erections.
05: Anxiety, Trauma, PTSD and ED
This lesson will help you understand the huge role of anxiety and how it contributes to erection difficulties. You will learn how your thoughts about sex and your sexual performance are impacting your ability to get or keep erections. You will learn to identify and change harmful thoughts.
Learn how and why trauma and PTSD increase the likelihood of ED. This is especially important for first responders and military veterans.
06: Medical Treatments for ED
In this lesson, you will learn about the major medical treatments for ED. You will also learn the role of lifestyle factors on erectile health and the importance of living a healthy lifestyle.
07: Non-Medical Treatments for ED
In this lesson, you will learn numerous techniques for managing erectile difficulties. You'll challenge your definition of sex, learn what turns you on and off, learn techniques to relax and focus on the sexual experience, and learn ways to expand your sexual pleasure.
08: Couples Sex and Intimacy
In this lesson, you will learn techniques to improve your nonsexual and sexual intimacy, including how to talk with your partner about sex, how to increase your connection and closeness within the relationship, how to set up a successful sexual experience and how to become a better sex partner.
09: New Ways to Create Magnificent Sex
This lesson is for you and your partner (or just you if you don't have a current partner) to plan ahead for how you will manage future ED so you are able to keep your cool and be flexible and create a great sexual experience despite having erection issues.
11: Cancer and ED
This lesson addresses the impact of cancer treatment on erections and provides helpful techniques to improve your sexuality with a specific focus on prostate, testicular and penile cancers.
10: Premature Ejaculation and ED
Learn about the connection between premature ejaculation and ED and how to treat it.
Frequently Asked Questions
Can I take the course by myself or do I need to include my spouse/significant other?
I've never taken an online course. I'm concerned about the technology skills required.
Is there a money-back guarantee?
Will I get access to all of the course immediately?
How long can I access the course?
What You'll Learn
The facts and myths about manhood, sex and ED and how popular media sends us the wrong messages about what a real man is and what sex is.
How your body is wired to respond sexually and what you can do to increase your arousal.
How aging impacts your erections.
What causes erection issues. Knowing the cause of your erection issues will help you to figure out what to do to enhance erections.
The role of anxiety and how it contributes to erection issues.
The impact of trauma and PTSD on ED, an important message for military veterans and first-responders.
The link between premature ejaculation and erectile dysfunction and how to treat it.
Medical and non-medical treatments to help you get and stay hard during sex.
What turns you on and pumps up your arousal.
How you and your partner can set up the right situation for magnificent sex.
Ways to expand your sexual pleasure.
How your partner can support you and team with you when you experience erection issues.
How cancer treatment impacts your erections.
Steve
"Take it! And make sure you participate with your partner. Don't wait!"