FAVORITE SEX TOYS
To Enhance Your Love and Sexual Pleasure
Welcome to this page full of great information about sex toys.
Sex toys are a great way to introduce variety and fun into your sex play. There are oodles available on the market and so much depends upon your personal preferences. This is not an exhaustive list but enough to get you started in the right direction.
When buying a sex toy, consider whether you need it to come in discreet packaging and whether or not you want your order to be private. (e.g. your family shares an Amazon account). My preferred vendors are local shops, Lelo, Hot Cherry, Good Vibrations, Liberator, Zumio and Amazon. If you are looking for lingerie, role play and BDSM outfits, check out Hot Cherry's or Good Vibration's collection.
If you are concerned about privacy, I recommend you open an incognito window on your browser when you search for sex toys. That way, you won't have an ad pop up in your search or social media feed later on. Click HERE for instructions.
Scroll down to see these:
✓ Dildos and Strap-Ons
✓ Vibrators
✓ Clitoral Stimulators
✓ Anal Toys
✓ Toys for Men
✓ Toys for Couples
✓ Toys for Erectile Issues
✓ Miscellaneous
Please note that some of the items are affiliate links, which means that I'll receive a small commission if you choose to buy it through the links on this page. There is no additional cost to you and no obligation to purchase through my site. I wanted to be upfront and let you know that!
GIGI™ 2 is a G-spot vibrator that takes orgasms to a whole new level. Its curved and flattened tip accurately targets your sweet spot.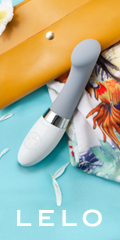 The Smart Wand™ 2 is a wand vibrator that can be used on both of your bodies. This compact massager offers ten different massage patterns for any erogenous zone you care to explore, including the clitoral area. It comes in medium size, making it convenient to use on the go.
INA Wave™ 2 rabbit vibe offers a revolutionary exploration of your body, with more power and a wider range of intensities.
A cordless version of the original Hitachi Magic Wand which was made famous by a sex therapist named Betty Dodson when she used it in workshops as a vibrator. It became the Cadillac of vibrators for years and is still widely used today. This is called a wand vibrator.
Click to buy from AMAZON or buy this or others from HOT CHERRY
A cordless rabbit vibrator that stimulates your clitoris and your g-spot.
Click to buy from HOT CHERRY
PlusOne Bullet Vibrator
An inexpensive and small vibrator that stimulates your clitoris.
Click to buy from AMAZON.
The Tango X has eight vibrating modes that the user controls via the simple two-button control panel on the top of the toy. Take it with you on your travels as it is small and discreet and looks like lipstick from afar.
Click to buy from HOT CHERRY
Toys for Erectile Dysfunction
You can also try wearing a dildo and harness. Just make sure you don't jam your penis in the process. Choose a harness that allows your penis to hang free or stay snugly out of the way.
Hot Octopuss Pulse Solo Lux Masturbator with Remote
This masturbator can be used on a hard or soft penis.
Click to buy from HOT CHERRY
Vush Sol Vibrating Stroker
The Sol is a vibrating penis stroker designed to provide enhanced stimulation to the penis. It hugs the penis shaft; the underside has soft ribbing to gently stimulate the penis. Plus, the flexible wings let you adjust the grip strength, the shaft size, and the sensations the Sol offers.
Click to buy from HOT CHERRY
Cock Rings
There are a ton of penis rings or cock rings on the market, from simple stretchy silicone rings to those that adjust by cinching down. You can also buy some that vibrate.
Click to buy from AMAZON.
TOR™ 2
TOR™ 2 is a sophisticated, high-end couples' ring that enhances the sensations for both partners during sex. It is fully waterproof so you can use it in the bath or shower.
Click to buy from LELO.
Various Vibrating Cock Rings
There are oodles of vibrating cock rings at every price range. They are typically designed to add extra clitoral stimulation while giving you the snugness of a cock ring. The extra vibrations may also feel good on your penis.
Click to buy from HOT CHERRY or AMAZON
Miscellaneous - lubes, massage oils